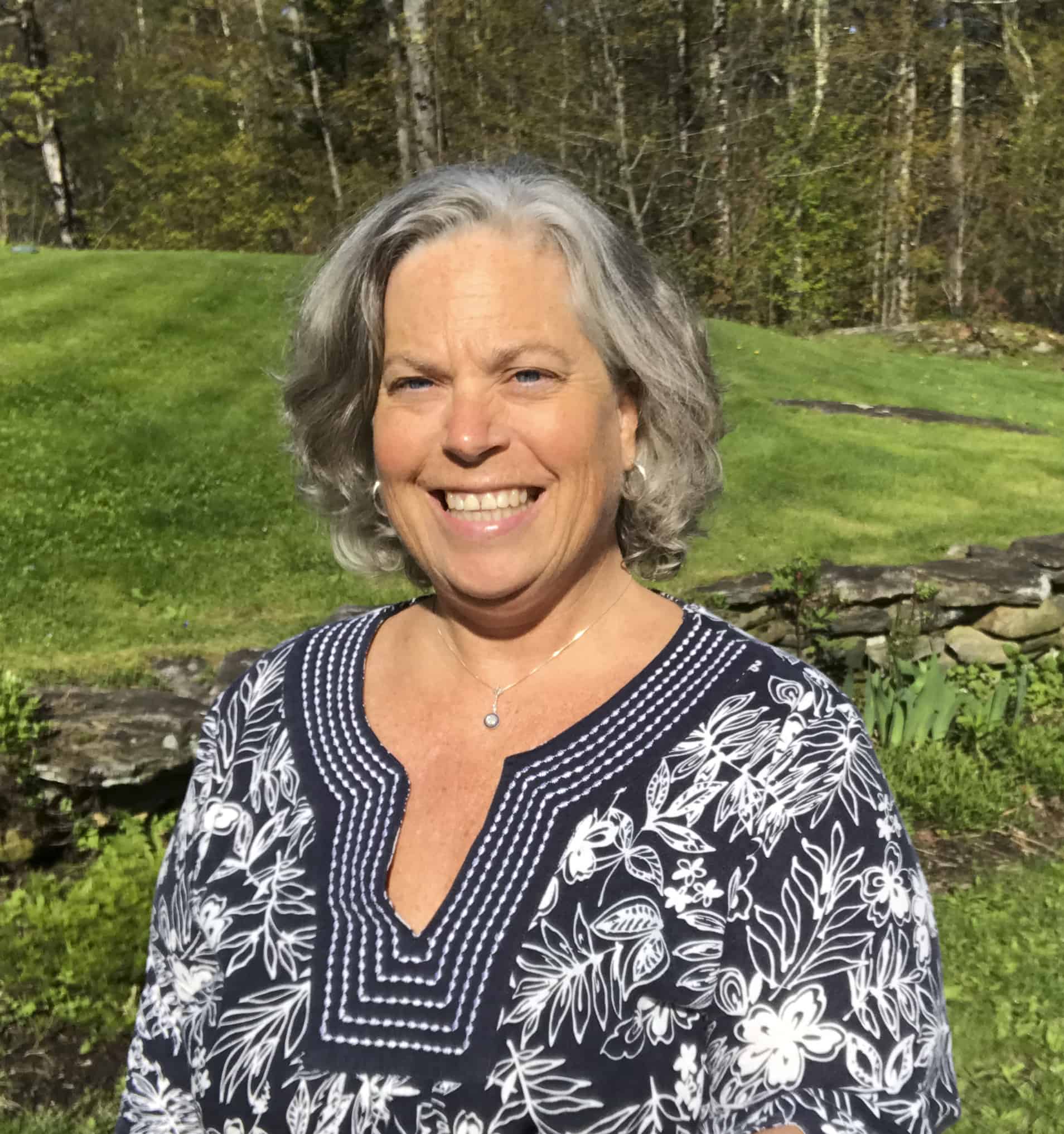 Broker-Owner | Mary Mitchell Miller Real Estate
Mary Mitchell Miller Real Estate
620 Main Street
PO Box 8
Weston, VT 05161
Email Website Phone: (802)824-3176 Direct Phone: (802)824-3176 Fax: (802)824-3177

Mary Mitchell Miller Real Estate has been working with buyers and sellers of southern Vermont real estate in the tri-mountain area between Okemo, Bromley and Stratton ski areas since 1972. We are a full-service real estate brokerage firm specializing in the sale of fine homes and properties in Weston, Londonderry, Peru, Landgrove, Dorset, Manchester, Andover, Ludlow (Okemo Mountain), Mount Holly, Stratton, Winhall and Windham. Licensed in Vermont.
About Claudia
Born and raised in Landgrove, Vermont, Claudia first joined Mary Mitchell Miller Real Estate in January of 2001, working with long-time family friend and mentor Hilary Chalmers in Hilary's mother's namesake real estate business in Weston. Claudia bought the business from Hilary and Alan Chalmers in early 2005 and the firm continues to be regarded as one of the best small, independent real estate brokerage firms in Southern Vermont.
Claudia graduated from the Taft School (1983) and the University of Vermont (1987) with a Bachelors of Arts degree in Political Science. That degree first took Claudia to Washington, DC, where she worked in the public policy arena for 14 years before following her heart and soul back home to Vermont. When she left Washington to get back to her roots, Claudia realized that working as a government relations consultant/analyst was going to be a challenge from the not-yet-wired hills of Vermont, and she began to think of her next move. She hails from a long line of realtors/builders and her interest in real estate took hold and the rest, as they say, is history.
Claudia is in her fourth year on the Board of Directors of the Vermont Association of REALTORS, a past president of the South Central Vermont Board of REALTORS(2009 and again in 2019), a past recipient of the South Central Vermont REALTOR of the Year award, and an active and involved member of the local realtor board.
In her spare time (is there such a thing?), Claudia is an Advanced EMT and very active with the Londonderry Volunteer Rescue Squad (LVRS). She volunteers with various community organizations such as the Weston Business Council, the steering committee for Weston's new Pop-Up University (making its debut in March 2020), Neighborhood Connections, Weston Playhouse Theatre Company and she has served in many roles with her town and currently serves as Landgrove's Town Moderator and Grand Juror.
Claudia and her husband John Wiley live in Landgrove.
Claudia's Testimonials
Claudia recently helped us purchase land in Londonderry. As soon as we started working with her it was clear that she was an all-in member of our team. She had extremely insightful advice for every step of the process. She was familiar with the history of the property itself as well as the key players, which was very helpful when structuring an offer. She steadied us and [...]
TF, purchased land in Londonderry
Claudia is an excellent realtor who goes above and beyond for her clients! We recently closed on our dream home and we had some unexpected personal bumps along the way, but Claudia held it together for us. She was professional and courteous throughout our experience! We would highly recommend her to anyone looking to buy, we have already referred her to friends who are [...]
- M&MM, bought a house in Weston
Claudia is the best! We purchased a home in Peru, VT and Claudia was always available for questions and to give guidance - even on her international vacation!! We highly recommend Claudia and love our new vacation home.
besk3, bought a home Peru
Claudia's professionalism and expertise made selling our home painless. She was with us every step of the way with her guidance and knowledge of selling a home. There was never a time we felt we couldn't contact her with questions or concerns, and she always did her best to accommodate us. Without a doubt, we are truly satisfied with our choice to have Claudia [...]
- A&BF, sold a home in South Londonderry
Claudia's representation was first rate all around. Her local knowledge is extraordinary. Combining that expertise with her extremely professional practices she helped us find our perfect Vermont home at a fair price with minimal hassles!
B and K, purchased a home in Landgrove
Claudia was fantastic. Her local knowledge is unmatched and her responsiveness could not be beat. We arrived with 5 houses to see and she took our reaction and recommended what ended up being the house we bought. She was a complete pro through the closing process and continues to be an amazing local resource. We highly recommend her
-D&MS, bought a home in Weston
Claudia is great to work with. Her recommendations for pricing were spot on. She works very hard for her clients and kept us aware of any potential issues that needed to be addressed. I would recommend her to anyone who is serious about selling their home.
WT and PT, sellers of a home in Londonderry
Claudia's help was invaluable during the TWO YEARS it took us to find our dream home. She was thorough and professional throughout. She took the time to get to know us in order to better help us find the perfect home for us. Cannot recommend highly enough.
- FH, purchased a home in Andover in May 2016
"Claudia was highly recommended to us by a friend and it did not take long for us to see why. As first time home buyers, she walked us through the entire process, answered every little question we had, and made buying our dream home possible. She is phenomenal at what she [...]
K and C, bought a home in Peru
Claudia Harris was our realtor for our vacation home in Londonderry that recently sold. We found her to be a complete professional and one truly dedicated to us as her clients. Claudia was in constant contact with us to give us feedback after each showing and to walk us through every step regarding negotiations, documents, and inspections. We could always rely on her to give us advice that reflected the realities of the market. When needed, she offered names of real estate lawyers and [...]
Steve and Debbie Beaucaire (MA)