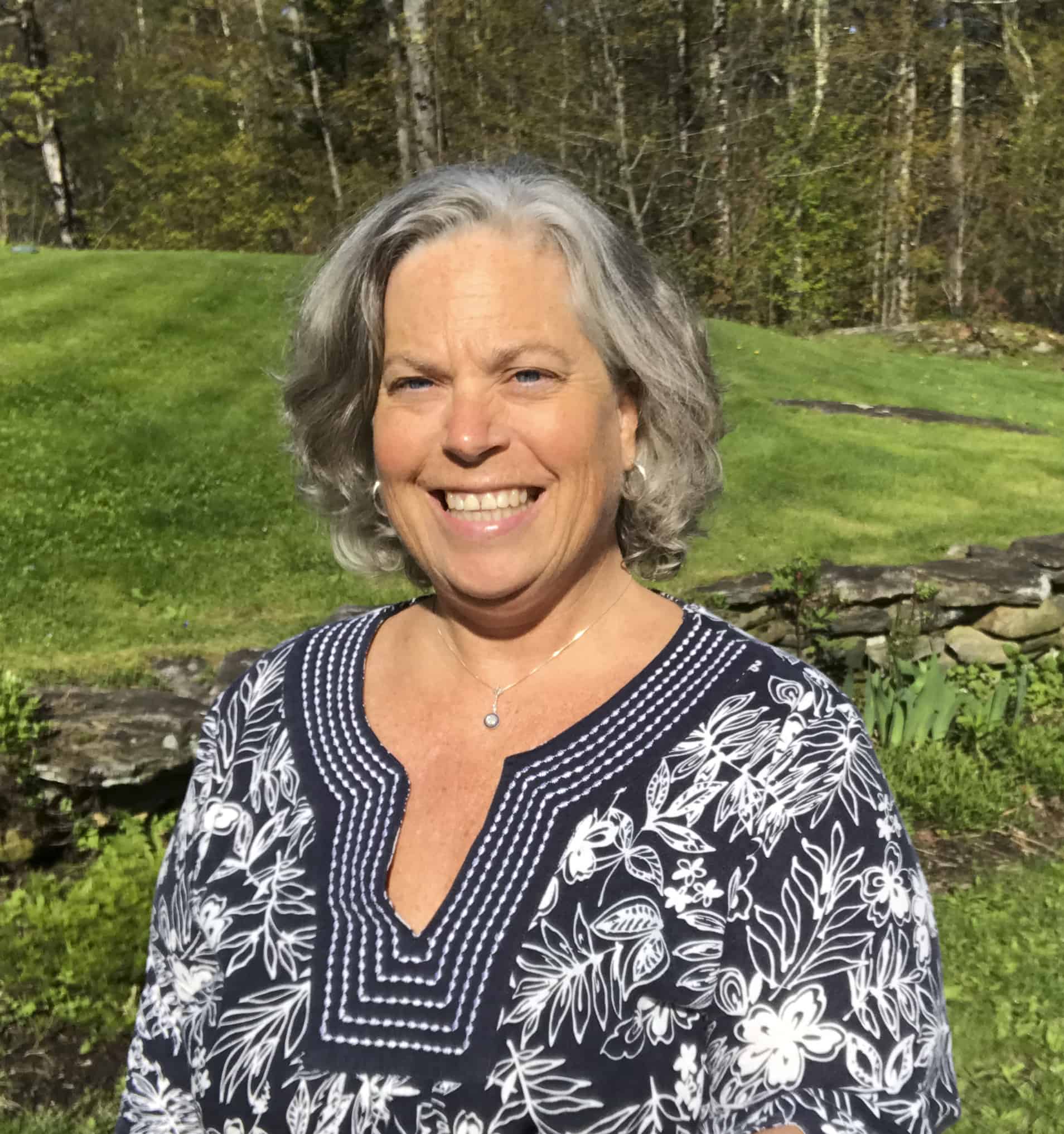 Broker-Owner | Mary Mitchell Miller Real Estate
Mary Mitchell Miller Real Estate
620 Main Street
PO Box 8
Weston, VT 05161
Email Website Phone: (802)824-3176 Direct Phone: (802)824-3176 Fax: (802)824-3177

Mary Mitchell Miller Real Estate has been working with buyers and sellers of southern Vermont real estate in the tri-mountain area between Okemo, Bromley and Stratton ski areas since 1972. We are a full-service real estate brokerage firm specializing in the sale of fine homes and properties in Weston, Londonderry, Peru, Landgrove, Dorset, Manchester, Andover, Ludlow (Okemo Mountain), Mount Holly, Stratton, Winhall and Windham. Licensed in Vermont.
About Claudia
Born and raised in Landgrove, Vermont, Claudia first joined Mary Mitchell Miller Real Estate in January of 2001, working with long-time family friend and mentor Hilary Chalmers in Hilary's mother's namesake real estate business in Weston. Claudia bought the business from Hilary and Alan Chalmers in early 2005 and the firm continues to be regarded as one of the best small, independent real estate brokerage firms in Southern Vermont.
Claudia graduated from the Taft School (1983) and the University of Vermont (1987) with a Bachelors of Arts degree in Political Science. That degree first took Claudia to Washington, DC, where she worked in the public policy arena for 14 years before following her heart and soul back home to Vermont. When she left Washington to get back to her roots, Claudia realized that working as a government relations consultant/analyst was going to be a challenge from the not-yet-wired hills of Vermont, and she began to think of her next move. She hails from a long line of realtors/builders and her interest in real estate took hold and the rest, as they say, is history.
Claudia has served as a Director to the Vermont Association of REALTORS Board since 2017 and is a past president of the South Central Vermont Board of REALTORS (2009 and again in 2019). In 2022, Claudia was named the South Central Vermont REALTOR of the Year (for the second time), and in 2021 she received both the Vermont Association of REALTORS' and the South Central Vermont Board of REALTORS "Good Neighbor" award in recognition of outstanding volunteer and civic work.
In her spare time (is there such a thing?), Claudia is an Advanced EMT and very active with the Londonderry Volunteer Rescue Squad (LVRS). She volunteers with various community organizations ranging from her service as a Trustee to the Weston Theater Company to long-standing support for local service organizations like Neighborhood Connections, the Neighbors Pantry (food bank). She has served in many roles with her town and currently serves as Landgrove's Town Moderator, Justice of the Peace and Grand Juror.
Claudia and her husband John Wiley live in Landgrove.
Claudia's Testimonials
Claudia recently helped me sell my Condo. Her counsel and attention to detail made the whole process painless . She is a consummate professional; smart, detail oriented, and fun to work with.
TE, Seller in Londonderry
I have had five successful real estate transactions with Claudia, so I speak with some experience! She knows the area very well as she grew up here, which is very helpful. She is very responsive to every type of communication... she actually picks up the phone when you call and when she can't, she quickly gets back to every text, email or voicemail you leave her. She knows the business and the local market inside and out and works hard to make the whole process as seamless as possible. I [...]
- GW, bought and sold two houses in Londonderry and bought a home in Manchester
"Last year my wife and I decided to relocate from CT to Vermont which seemed like such a monumental task given all of the restrictions and problems created by Covid. Fortunately for us we had Claudia Harris at the helm who was instrumental in helping us find and purchase the right property for us. From doing virtual tours to showing us properties in person, Claudia made the whole home purchasing experience a smooth one with her expertise and responsiveness. From start to finish, Claudia was an [...]
F.R. purchased a house in South Londonderry
Claudia was a joy to work with. Incredibly knowledgeable of all aspects of selling a property and a great resource. She really helped us in keeping the process going. We are grateful for all she did.
CB and BS, sold a home in Chester
Claudia took a very difficult selling situation (estate sale for a very impaired property) and worked tirelessly to make something happen, which it eventually did. Her perseverance and knowledge of the local area, people and banks were extremely useful. She was also very pleasant to deal with.
- LS, sold a home in Londonderry
"Claudia is a great person to work with. She is very knowledgeable about the areas she works in. I would highly recommend her to anyone wanting to buy or sell a home. She sold my home much faster than I expected. She went over and above what I would have expected. She also made this experience much easier for me as I was going through a very tough time in my life. Thank you Claudia!" [...]
SE, sold a property in Peru, VT
"Claudia was highly recommended to us by a friend and it did not take long for us to see why. As first time home buyers, she walked us through the entire process, answered every little question we had, and made buying our dream home possible. She is phenomenal at what she does and her local knowledge is unparalleled. Claudia not made our purchase possible, she has continued to stay in touch and help us become more immersed in our community. We are happy to consider her a friend, and should we [...]
K and C, bought a home in Peru
Claudia has a wealth of local knowledge and deep real estate expertise. As first-time homebuyers, it was important to us to be represented by an agent who could help us understand the process and explain the nuances. Claudia exceeded our expectations in every respect. Initially she acted as our buyer agent, but we eventually offered on a home for which she represented the seller. We trusted her enough that we moved forward without a buyer agent and were very impressed at how Claudia managed all [...]
MD and KD, purchased a house in Landgrove
"Claudia is a true professional and an amazing partner in the home buying process. She was extremely helpful in navigating the appraisal process during a period very high demand. If you are buying or selling in southern Vermont, Claudia will help you achieve your home goals.
BM, Bought a house in Weston
Claudia is great to work with. Her recommendations for pricing were spot on. She works very hard for her clients and kept us aware of any potential issues that needed to be addressed. I would recommend her to anyone who is serious about selling their home.
WT and PT, sellers of a home in Londonderry