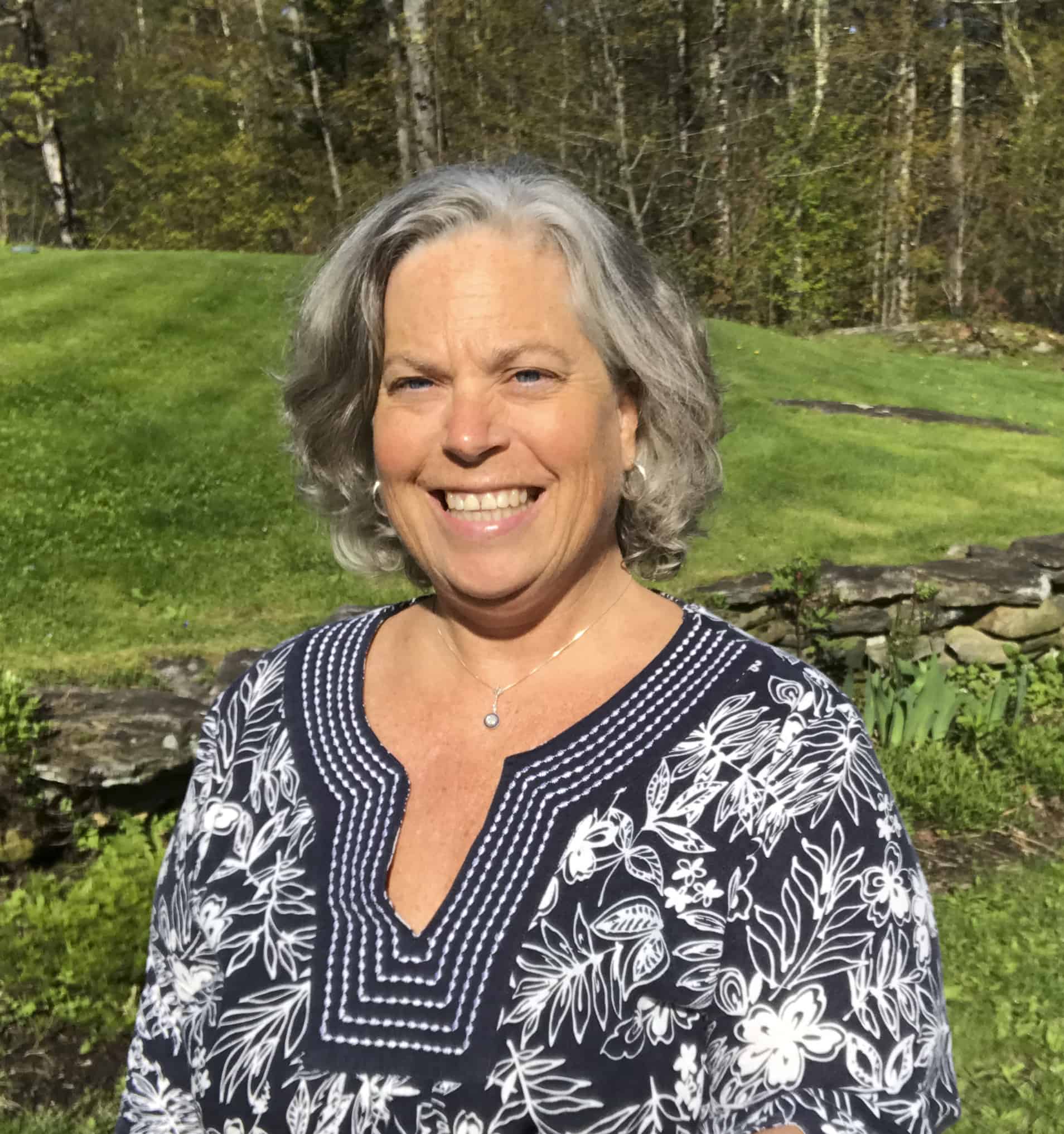 Broker-Owner | Mary Mitchell Miller Real Estate
Mary Mitchell Miller Real Estate
620 Main Street
PO Box 8
Weston, VT 05161
Email Website Phone: (802)824-3176 Direct Phone: (802)824-3176 Fax: (802)824-3177

Mary Mitchell Miller Real Estate has been working with buyers and sellers of southern Vermont real estate in the tri-mountain area between Okemo, Bromley and Stratton ski areas since 1972. We are a full-service real estate brokerage firm specializing in the sale of fine homes and properties in Weston, Londonderry, Peru, Landgrove, Dorset, Manchester, Andover, Ludlow (Okemo Mountain), Mount Holly, Stratton, Winhall and Windham. Licensed in Vermont.
About Claudia
Born and raised in Landgrove, Vermont, Claudia first joined Mary Mitchell Miller Real Estate in January of 2001, working with long-time family friend and mentor Hilary Chalmers in Hilary's mother's namesake real estate business in Weston. Claudia bought the business from Hilary and Alan Chalmers in early 2005 and the firm continues to be regarded as one of the best small, independent real estate brokerage firms in Southern Vermont.
Claudia graduated from the Taft School (1983) and the University of Vermont (1987) with a Bachelors of Arts degree in Political Science. That degree first took Claudia to Washington, DC, where she worked in the public policy arena for 14 years before following her heart and soul back home to Vermont. When she left Washington to get back to her roots, Claudia realized that working as a government relations consultant/analyst was going to be a challenge from the not-yet-wired hills of Vermont, and she began to think of her next move. She hails from a long line of realtors/builders and her interest in real estate took hold and the rest, as they say, is history.
Claudia is in her fourth year on the Board of Directors of the Vermont Association of REALTORS, a past president of the South Central Vermont Board of REALTORS(2009 and again in 2019), a past recipient of the South Central Vermont REALTOR of the Year award, and an active and involved member of the local realtor board.
In her spare time (is there such a thing?), Claudia is an Advanced EMT and very active with the Londonderry Volunteer Rescue Squad (LVRS). She volunteers with various community organizations such as the Weston Business Council, the steering committee for Weston's new Pop-Up University (making its debut in March 2020), Neighborhood Connections, Weston Playhouse Theatre Company and she has served in many roles with her town and currently serves as Landgrove's Town Moderator and Grand Juror.
Claudia and her husband John Wiley live in Landgrove.
Claudia's Testimonials
We had a very good experience with Claudia as our representative for our first home buying experience. She helped us navigate through the real estate market of Southern Vermont and offered a lot of local insight for our decision making. She was attentive to our needs/wants and offered a constructive perspective that was helpful when negotiating. Claudia kept us on [...]
MH and EF, purchased a home in Weston
It was a pleasure to work with Claudia when we found the ideal property in southern Vermont to build our retirement house. Claudia was very knowledgeable and helpful as we went through the due diligence process. She always maintained perfect balance of being helpful & friendly with the highest level of professionalism. I would highly recommend Claudia for both the buyer and seller.
MB and SB, purchased land in Peru
Claudia was a superb help in our search for a Vermont home. Her local knowledge was second to none. She helped us understand what we really wanted and was an expert guide through our purchase process. Always willing to shows us any home we requested (and there were more than a few we viewed), from start to finish she was very responsive and offered sound advice along the [...]
RB, purchased a home in Landgrove
My wife and I have worked with Claudia multiple times. She's competent, thorough, experienced and gets the job done in the most professional manner I've seen. She's great to work with and will fight for her clients. No need to look any further. [...]
CT purchased and sold in area
I had listed my house with other agents in the area to no avail. Claudia was able to sell my property to a perfect match. I have bought and sold multiple homes over the years, and all experiences were incredibly frustrating until I found the right person that understood ME from both a buying and selling perspective.
- DG, sold a home in Peru
This is the second house that Claudia has sold for us and throughout she was professional and displayed knowledge and ability to communicate effectively with both us as sellers and potential buyers and their agents. We would highly recommend working with this personable and productive agent.
PG and JG, sold a home in Londonderry
Our home of 42 yrs. is an amazing property but unique in many ways. Warned that this may take 2 yrs., Claudia sold it in 3mos! Notably, her skill as a photographer contributed to the speed of the sale and closing.
CH and CH, sold a home in Landgrove
Claudia was our buyer's agent when we recently bought a vacation home in Weston, VT. We live out of state and had only seen the house once and we needed a strong local guide to advise us. Claudia is extremely knowledgeable about the market in Weston and surrounding towns. She is very experienced in the local home buying process and deftly handled the negotiations for us. We had many questions and she was always very responsive and helpful. Anyone who is considering buying or selling [...]
DK and LK, purchased a home in Weston
Claudia has a wealth of local knowledge and deep real estate expertise. As first-time homebuyers, it was important to us to be represented by an agent who could help us understand the process and explain the nuances. Claudia exceeded our expectations in every respect. [...]
MD and KD, purchased a house in Landgrove
Claudia Harris is a great teammate to have in a real estate transaction. She knows the local market cold, anticipates concerns, and is straightforward in getting things done. We highly recommend engaging Claudia if anyone is interesting in the Weston / Londonderry / Landgrove / Peru and surrounding area.
JO and SO, purchased a house in Landgrove